Fabric sample

handmade spinning and deying yarn and weaving fabric, felt fabic

prezentation : Fashion Council 2018 Prague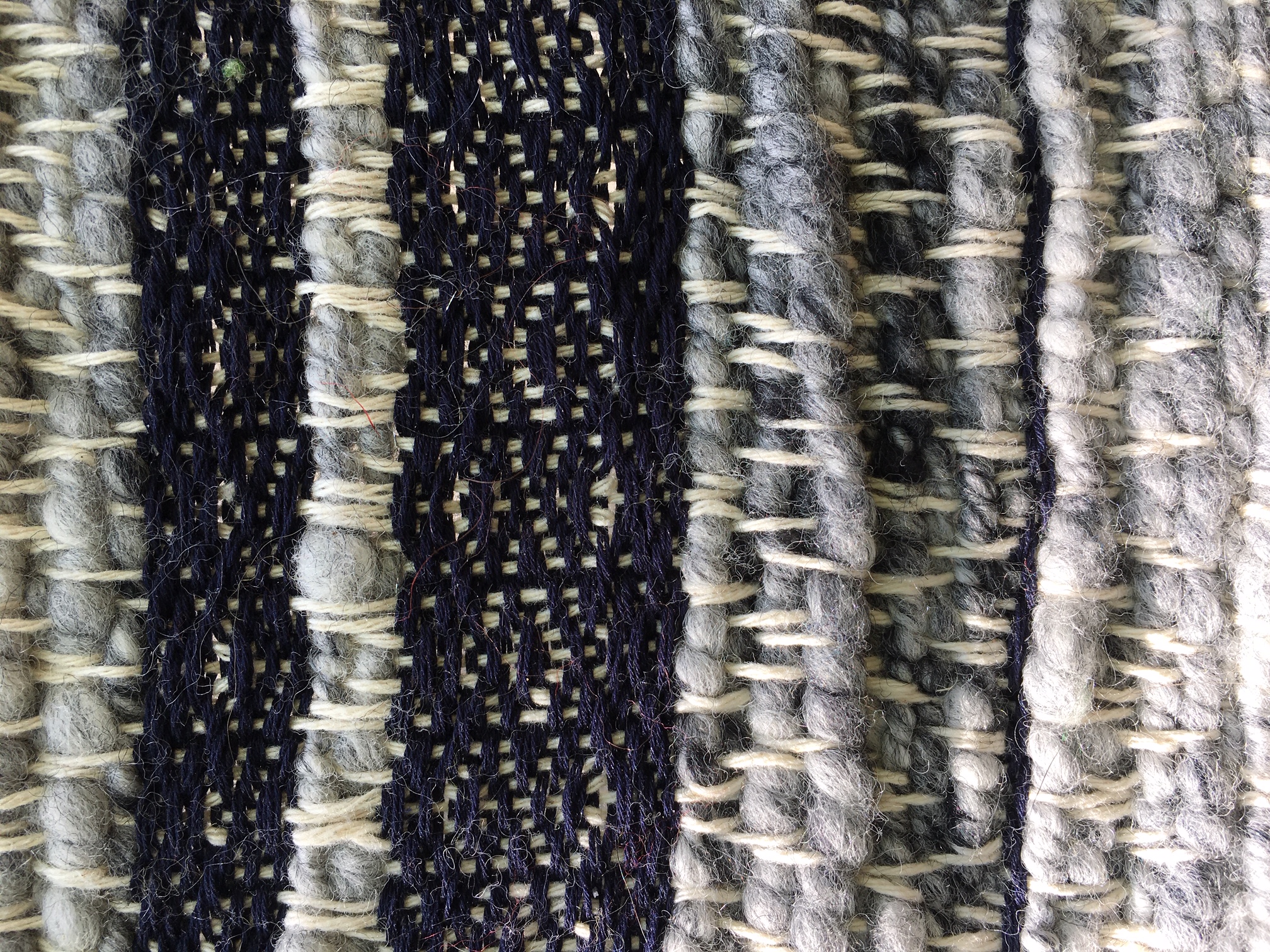 DYEING PETRA PTÁČKOVA

Petra Ptačkova is fashion designer based in Czech republic. Her studies at Ecole de la Chambre Syndicale de la Couture Parisienne leads her to start a brand which is focused on functional and casual fashion. Most of the time haute-couture details appears in her work. In collection FW19 she was working on mens suit, which would be knittied nad that would provide special comfort while wearing it. The material was pure merino wool and the final dyeing was made by WNOOZOW. Our main goal was to play with techniques of dyeing and we come up with unique way of dyeing of using ice cubes. Our pigments are always certified and sustainable. Collection was presented on Mercedes-Benz Prague Fashion Week in 2019.

OBČANSKÁ PLOVÁRNA

HISTORICAL BUILDING IN PRAGUE

ROPES

Tapetries were created especially for public place Občanska plovárna. The building was build on Vltava river, which describes the interiors of the building. Back in time it was important place for natural swimming pool visited by local people from Prague. Even though the history of the building is now changed, the characteristics are still strong. The restaurant itself is nice place for meetings and also organising private parties. The tapestries placed here are bringing the past back to the place and characterised tradition in weaving which is strongly rooted in Czech history. Wnoozow worked with tapisery as a soft medium, which is changing cold and pure structure of interior. Textile tapisery brings out softness and coziness in public space. All materials used are natural fibers such as cotton, leather and juta.
Presented as a permanent exposure


The Wool Lab Cataloque: The #16 Issue

WOOLMARK LAB
the woolmark company is a global leader in wool industry.

The Wool Lab brings together The Woolmark Company's global supply chain network. Each season, they reach out to hundreds of spinners and weavers across the world, to source their latest fabric developments. With this, we curate a seasonal sourcing guide with a selection of the best textile and yarn swatches, which can then be ordered directly from suppliers through The Wool Lab.
In 2019 The Woolmark company included our felt fabric to catalogue 20/21. Fabric is handmade felted but achieves quality of industrial made fabric. The biggest advantage is the cutomization of fabrics by needs of designer. All kinds of ornaments and abstract ideas are possible. The main inspiration for the fabric was abstract art as the most natural way of thinking in WNOOZOW atelier.
The Wool Lab Cataloque: The #16 Issue
Name of fabric: Contemporary piece


NEHERA


At NEHERA the priority is comfort. Comfort that enhances performance. Each product is carefully considered, from the tactile materials, to the exemplary craftsmanship, such that every item evokes a sense of ease, purpose, innovativeness and elegance. In the collection SS18 WNOOZOW became part of the team. Final garments were made of linen and cotton which represents softness and at the same time roughnes of fabric. Every fiber in the fabric was taken into consideration as a strong element representing the ability of woven textile. Empty places on fabrics evoke the power and weakness.
Collection was presented on Paris Fashion Week 2017.